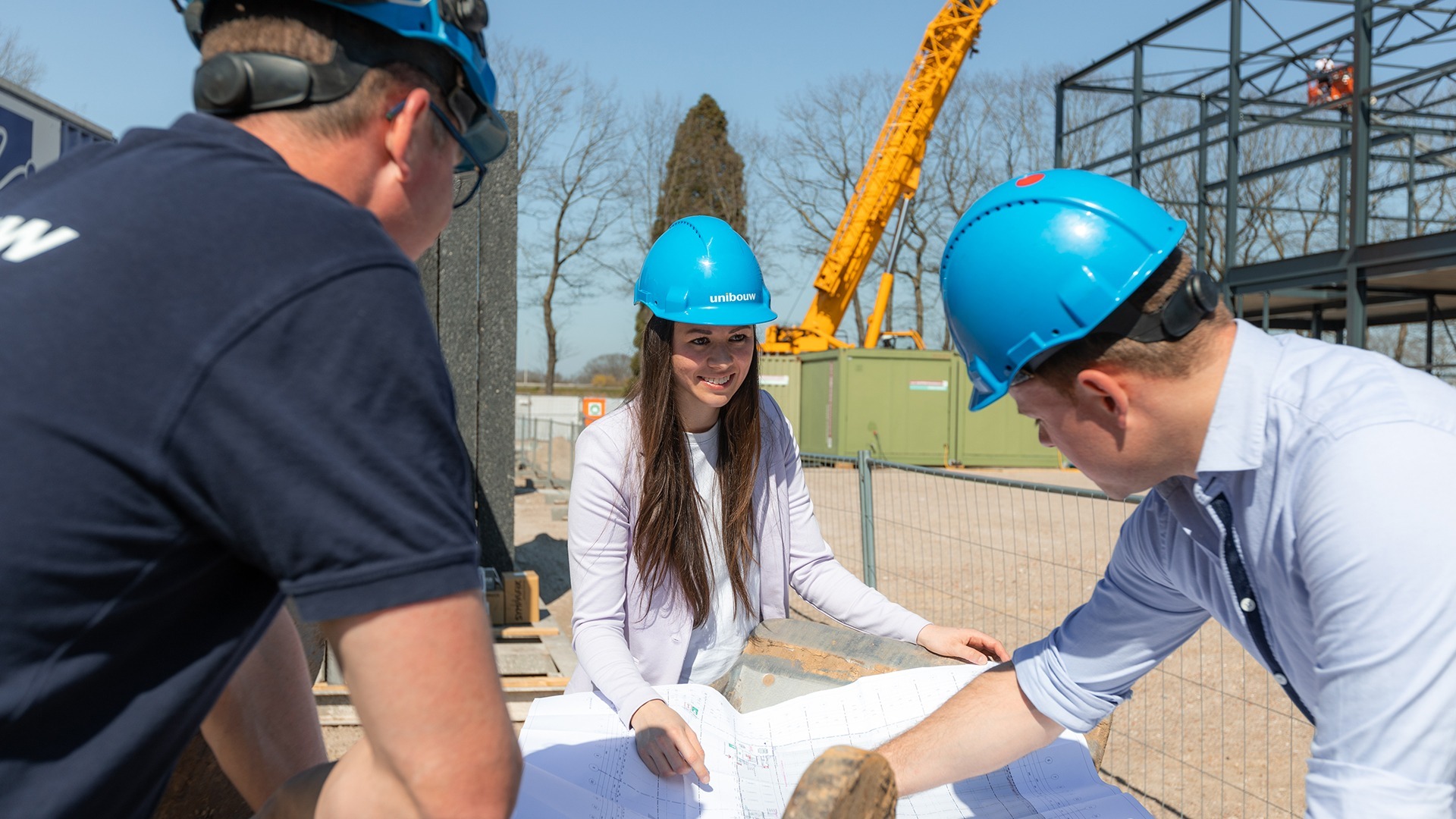 Need help with searching? Already have a plot in mind? How is it for accessibility? And the labour market? Or, conversely, do you want help with selling building land? Everything to do with building land is brought together at Bouwgrondvinden.nl: a subsidiary of Unibouw.
Bouwgrondvinden.nl
Bouwgrondvinden.nl is the premier platform for finding, buying and selling commercial real estate. Building land is becoming increasingly scarce, making it ever more difficult for businesses to find a suitable plot. Moreover, you, as a business person, want to occupy yourself as little as possible with this, and focus on your core business. That's why the market needs Bouwgrondvinden.nl, and will need it even more in the future.
By directly connecting demand and supply, your search for building land is made more efficient, faster, and more successful. Bouwgrondvinden.nl occupies itself on a daily basis with building land and is therefore very well informed about current land positions and related market developments. Via Bouwgrondvinden.nl you get access to information and plots that are frequently unknown to the market.

In the Netherlands, Bouwgrondvinden.nl offers the most complete overview of commercial building land. The database was developed with the aid of input from countless land owners, and is supplemented daily with new building land. So it's complete and up to date.
Big network
Unibouw and Bouwgrondvinden.nl have a big network. We have the right contacts for finding building land that completely matches your aims and wishes. Let us help you!
Location inventory service
In addition to the openly available databank, Bouwgrondvinden.nl offers the location inventory service. That works as follows. Together with you, we examine your search question and analyse the specific location criteria. Which factors affect your optimum business location, and thereby also your returns? Based on these search criteria, we examine which locations suit your business. We present the suitable locations, narrowing them down to the top three. Based on this, we determine which location can offer your business the highest return. If you eventually decide to build with Unibouw at this location, this service is completely free.