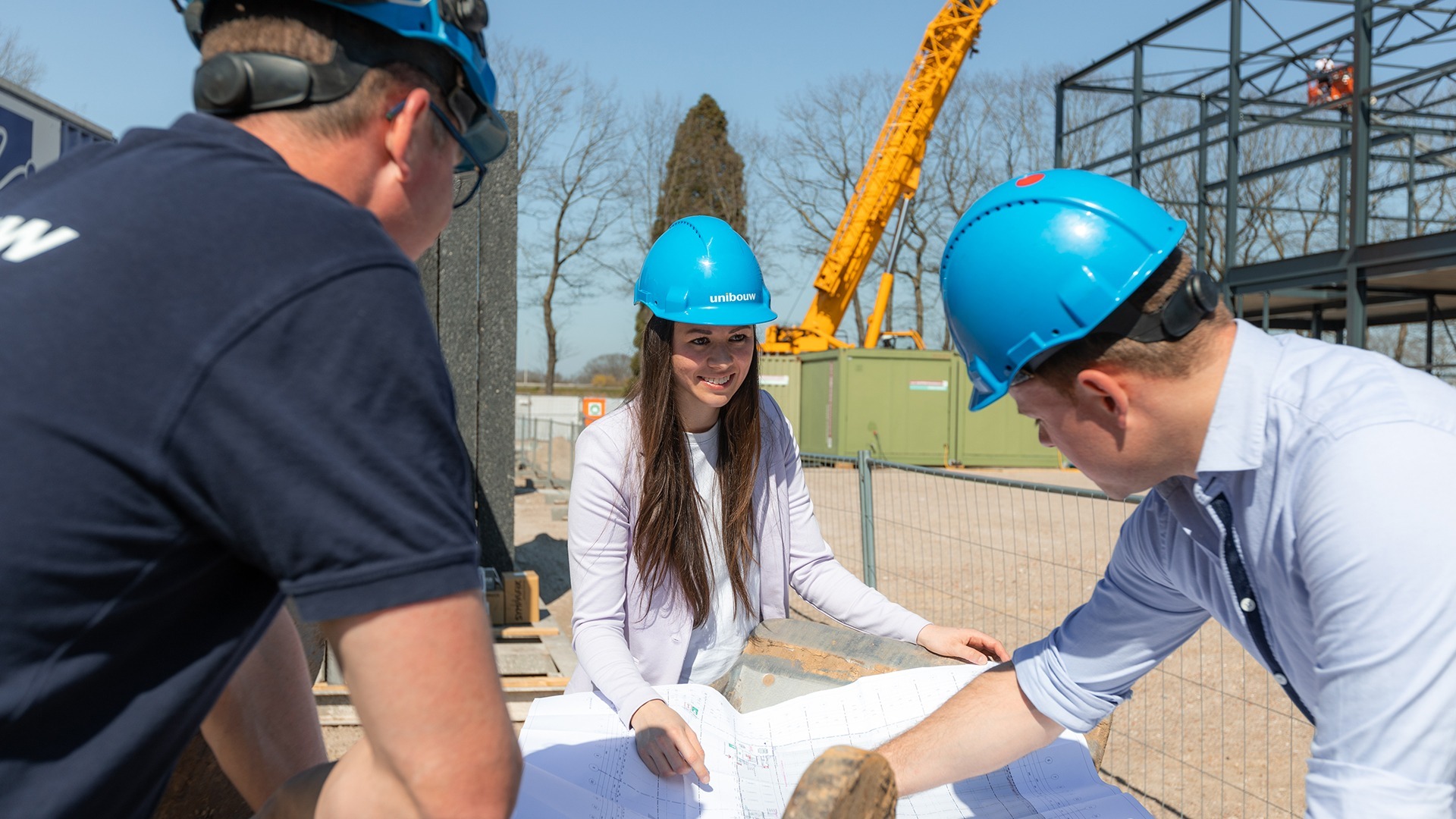 Sustainability and Corporate Social Responsibility (CSR)
People are the building blocks of success, so our goal is to create the best business premises for our clients. Good business premises make for happy and productive employees, resulting in a healthy business and a sustainable operating result. Society as a whole benefits from that. We take up our social responsibility by achieving this goal with minimal environmental impact. 
In our CSR activities, the focus is on:
sustainable, high-quality and circular construction, with minimal environmental impact;
creating a healthy, safe, educative and comfortable working environment for our employees and those of our clients;
fostering a transparent, respectful and honest corporate culture, enabling us to have a pleasant working relationship with the entire chain.
Sustainability and circularity

We build high-quality buildings, so that they can be used intensively for a log time: the essence of sustainability. Where possible, we use circular materials, which is to say materials that have been, or can be, recycled. Finally, our construction process is sustainable in the sense that we strive for maximum efficiency and minimum waste through good preparation and precise planning. Several of our projects have been certified as 'Very Good' or 'Excellent by BREEAM-NL. The quality and sustainability of our work is controlled by ISO 14001:2015 (environmental management system) and underlined by the FSC® and PEFC™ marks of approval.

The best working environment
To give our employees the best working conditions, we built a high-quality and extremely comfortable head office in Gemert. Here, and also on the building site, we have an informal corporate culture that focuses on cooperation, results and development. To ensure the health and safety of our employees, we work with the quality systems ISO 9001:2015 (management system for process quality) and SCC (for safe, healthy and eco-friendly working). We realise that young people are our future, so Unibouw is an accredited teaching company.