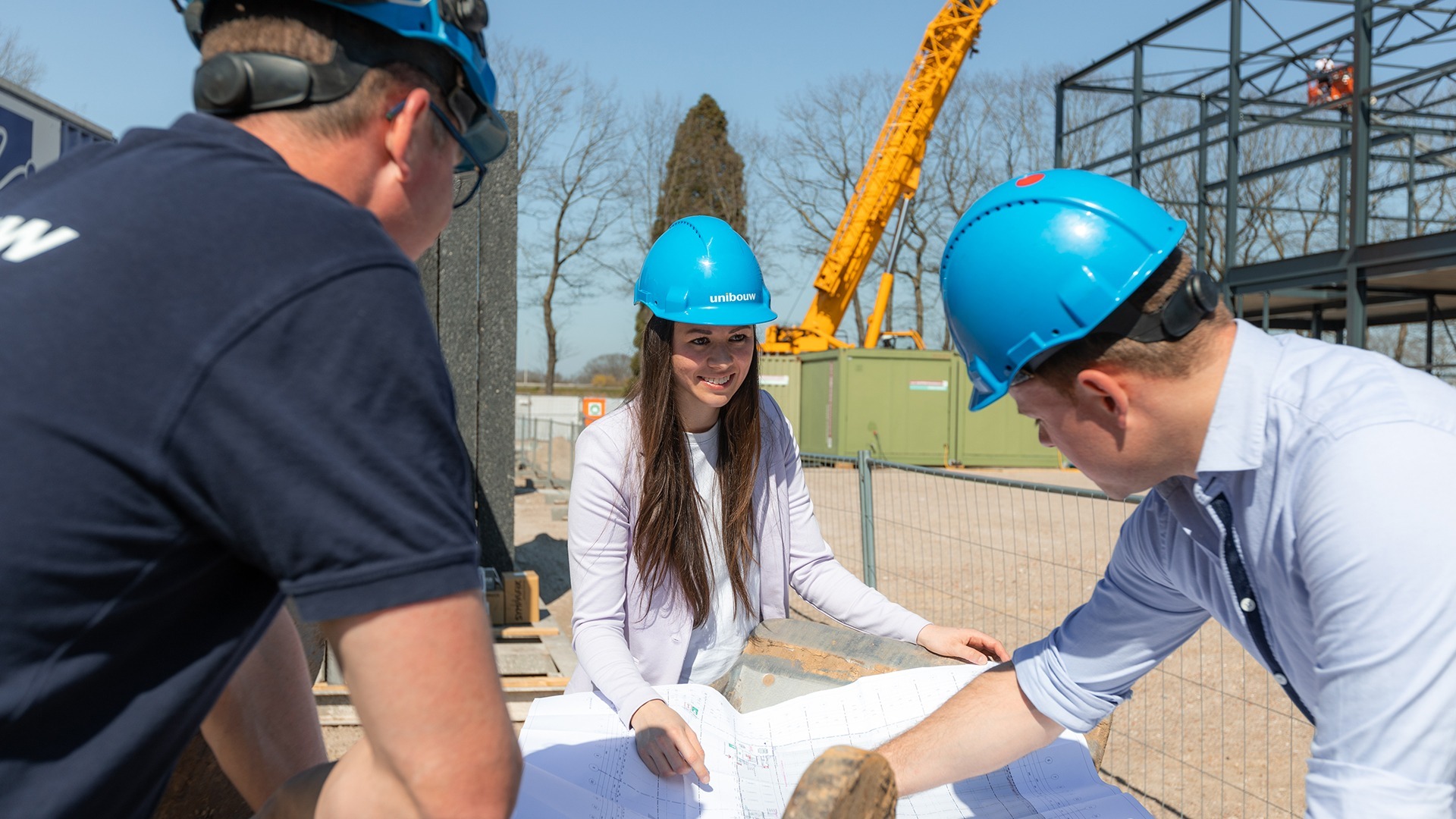 Unibouw offers top-quality, total concepts for the construction of business premises. This means that you, the entrepreneur, benefit from an effective, professional, full-service approach.
Good business premises serve two purposes: they contribute to a lasting operational result and provide your employees with the best working environment. As a family business that has been part of Brabant's business scene for years, we are the firmest believers in people power as the 'bricks and mortar' of success. In good business premises, people are happy, healthy and productive. We firmly believe that this results in a healthy company.
Our enthusiastic colleagues therefore have a mission to produce for you the optimal business premises with the right atmosphere. That's why we find it important to figure out our client's requirements, now and in the future.
We build long-term relationships in the form of partnerships. With close involvement, and employing our knowledge and experience, we do everything possible to offer (cost-)efficient, high-quality solutions. We're happy to roll up our sleeves. We are go-getters with a no-nonsense mentality. With both feet on the ground, we communicate clearly and transparently, and if there are problems we work with you to resolve them. Clients appreciate us for our involvement, flexibility, specialised knowledge and personal approach.