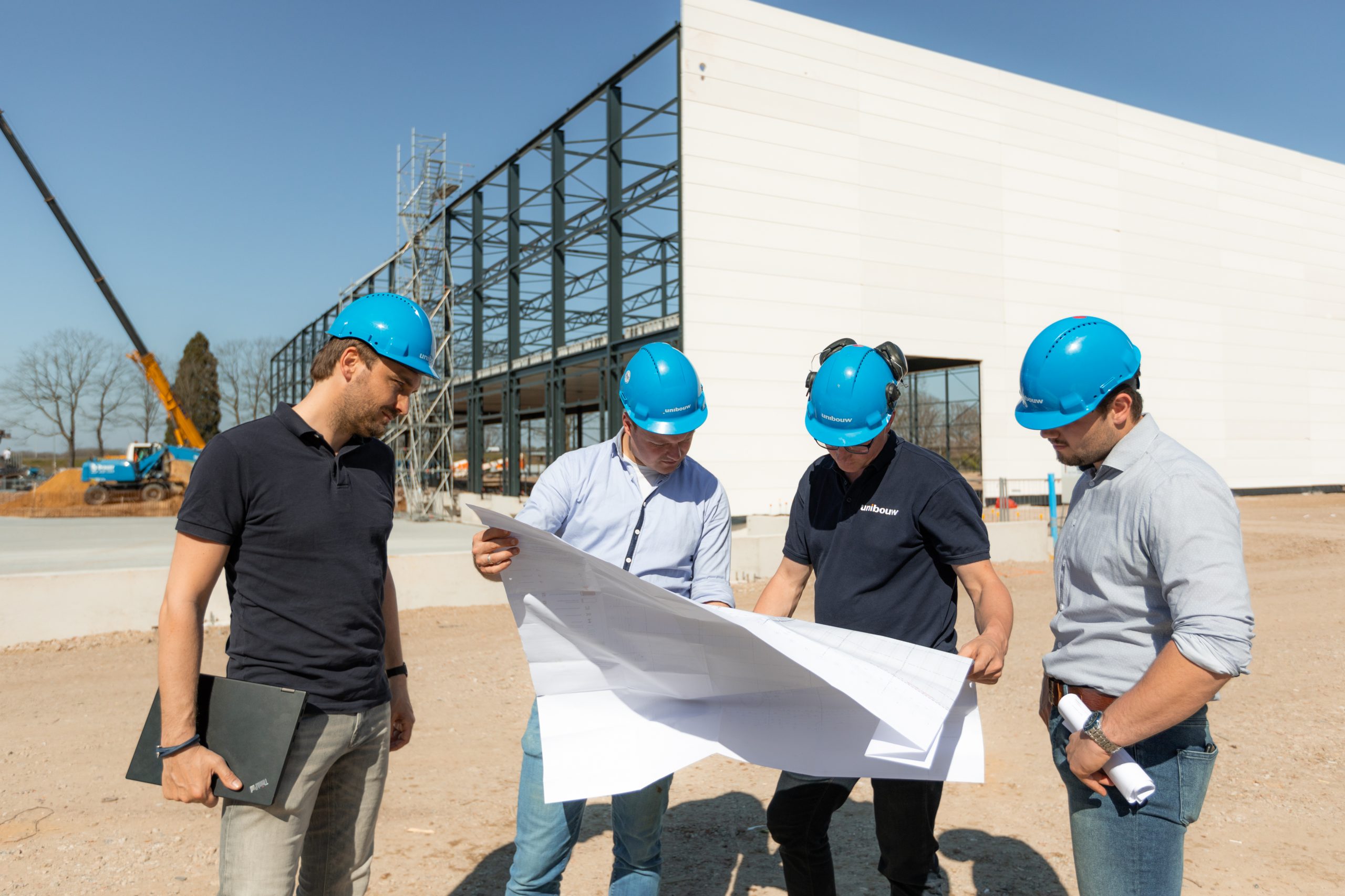 What will you be doing?
As a work planner with Unibouw, you will ensure, together with your colleagues, that Unibouw's projects are properly prepared, both technically and organisationally. You are the right-hand man or woman of the project leader in the realisation phase.
From the moment of receiving instructions up to the handover, you are involved in the building project. During the entire process you meet constant challenges and learn something new each day. One day you'll be working in the office (or at home by arrangement), and on another day you'll be visiting the project and working on site. With Unibouw, no two days are the same!

At Unibouw, we work using the Building Information Model (BIM); from fine images to feasible and technically correct details. You take care of working out and monitoring detailed project planning schedules. You are always looking for the most effective and efficient working methods and give, if necessary, advice on possible alternatives and optimisations. You evaluate the work in relation to contractual documents and legislation relating to quality, safety and the environment. Together with partners and suppliers, you ensure that services and products are present on the building site correctly and on time, so that the building process can take place without disruption. In short: you have a very important role in the building process.
What do you need to be successful?
You are someone with a positive attitude and a critical perspective of your own work and that of others. You are decisive at the right moments, and you think in terms of solutions.

You also have:
Completed higher vocational education in, for example, Building Engineering;
Relevant work experience in a similar function;
Sound and demonstrable technical knowledge;
Good communication skills (both verbal and in writing);
What do we offer?
We offer an appropriate salary, a lease car and good fringe benefits (in conformity with the Collective Labour Agreement for the building sector). A pleasant working environment in brand-new premises, and convivial drinks every Friday afternoon!

We also offer:
Security: you'll be working for a financially sound family business that believes in this building method.
Innovation: by continually intuiting what the clients need, we keep developing, and we and our clients stay ahead in the market.
Commitment: a lose team of colleagues who want to celebrate success together and be involved in their work.
Freedom: you are the driving force behind the successful completion of your projects and solution-oriented working. You work with accuracy and can function well either in a team or independently. Would you prefer to work at home or in our brand-new office? You decide.
Pleasure: As well as hard work, there is also a lot of laughter. Together we will make sure you enjoy working at Unibouw.
Interested?
If the above role is just made for you, and you are interested, then we keenly look forward to receiving your application!