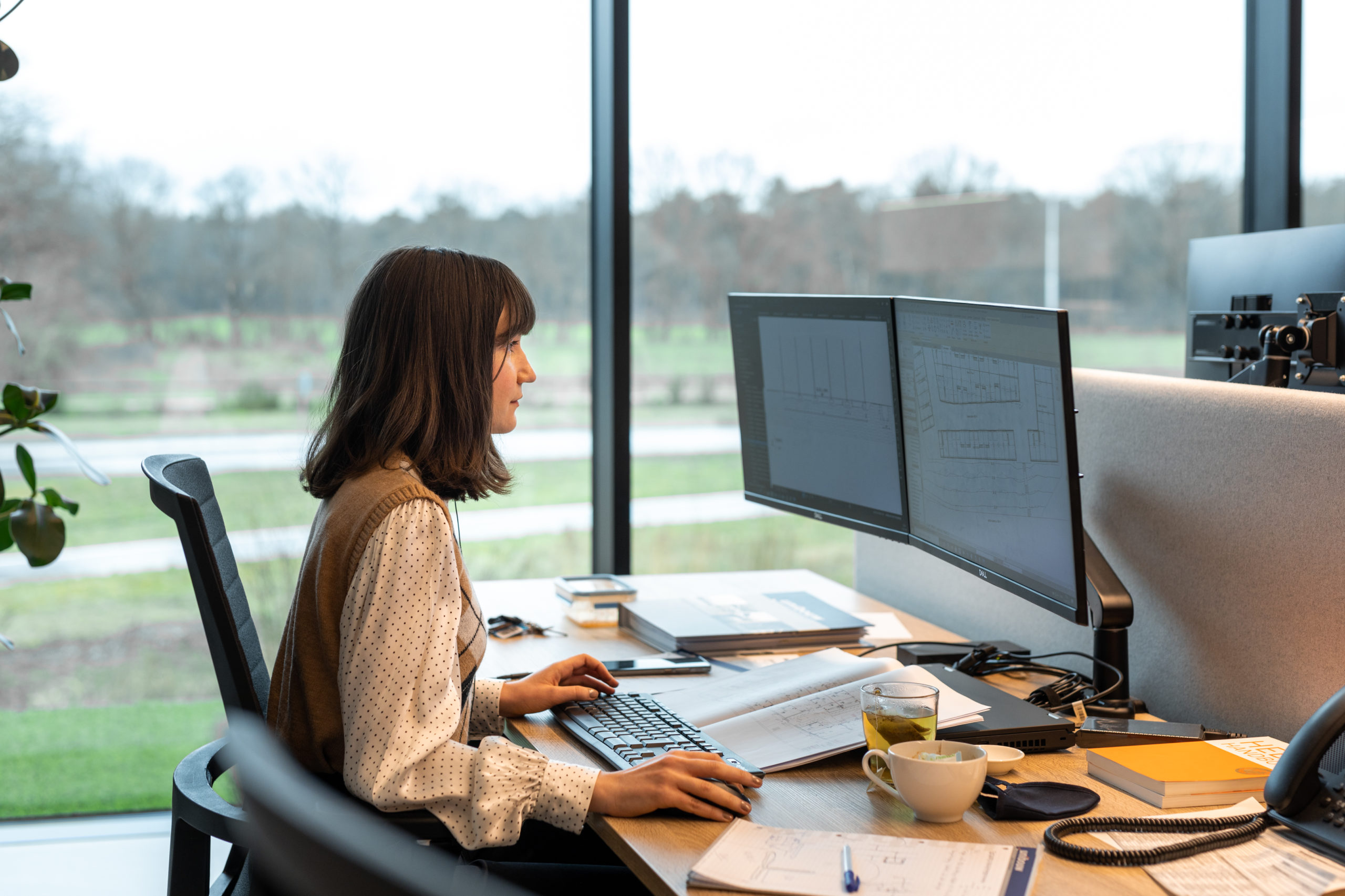 Acquiring experience fast, working on interesting projects and forming part of a young and ambitious team. These are the advantages of a job as a Revit modeller with Unibouw. And we haven't yet mentioned the advancement opportunities. Are you ready for some real work, and do you want to develop yourself at lightning pace? If so, we'd like to hear from you.  
What will you be doing?
As a Revit (BIM) modeller at Unibouw, you are one of the most important links in the project team. Together with the commercial and technical advisor and the project leader, you follow the various phases of a building project. It's your job to collect all the information relating to the projects and translate it into the Revit model in accordance with Unibouw's construction system. You acquire some of this information from your immediate colleagues, but sometimes you have to pick up the telephone to get it from external parties.

This means you make a major contribution to the project by designing, elaborating and checking architectural Revit models. Together with the team of Revit modelers, you are continually engaged in improving and optimising the 3D drawing package so that we can get even more information out of the 3D Revit model.
What do we offer?
A good salary and excellent fringe benefits.
A pleasant working atmosphere in a young and varied team.
An important position with a lot of responsibility.
Advancement opportunities to the position of project coordinator or project leader.
No less than 40 vacation days! (based on a full-time working week).
Who are we looking for?
Someone who loves thinking about building physics, working out complex structures and virtual building.
You have completed higher vocational education in Building Engineering and are familiar with 3D software (Revit).
You have good communication skills and can work independently or in a team.
Unibouw as an employer
Unibouw is a young construction organisation which has made a distinctive mark in the world of business accommodation over the years. Unibouw will take on any challenge.

As an organisation, we are growing fast and continually developing. That provides opportunities for everyone. Get stuck in an occupational rut is not an option with us. It may be that a new function is added because we are growing so fast. Or that your own function will change because the team gets bigger. Whether it's with the projects you work on or your personal development: with Unibouw you'll advance in great strides!
Are you keen to learn and continue your self-development? Then you're the one for us. Come and join our team!