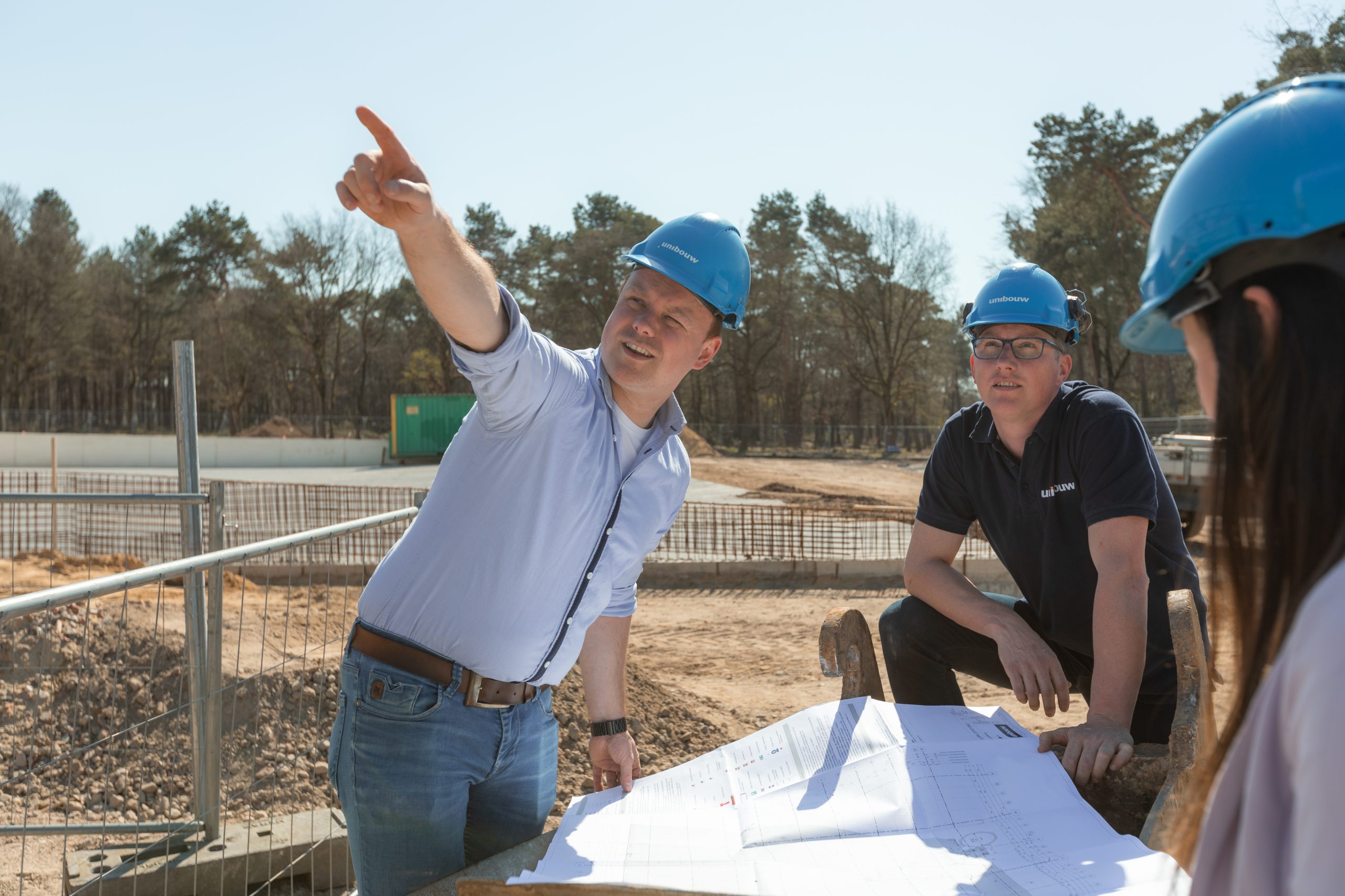 Unibouw is growing And so are our projects. As a foreman, you keep challenging business accommodation projects on the right tracks. In so doing, you play an important role in the continuity of our customer relations, and hence the continued growth of our company.
What will you be doing?
Our foreman responsible for the daily business of the construction site. He monitors the progress of the activities in the project, and sees to it that health, safety and environment standards are maintained. You answer to the project leader and have close contact with external parties such as suppliers and subcontractors.

Together with the project team, whereby you direct and coordinate the outdoor work, you are involved in the projects from the start of building up to and including handover. You take care of the technical details, and evaluate these. In addition, you give advice and carry out the technical checks in the building phase. With your acute eye, you promptly identify any problems in the project and, off course, resolve these. You check the planning schedule and the outside work, check the safety and quality of the suppliers' and subcontractors' work, and record these matters.

You have good contact with the project team, and through your personal approach and good communication skills you are able to gain the loyalty of the people at the building site. You are quick to discern what the expectations are – all the more because you are co-responsible for the creation of the project.
What do we offer?
Just as the client holds centre place for you, you hold centre place, as a colleague, for Unibouw. Where do you want to go with your career, and how can we achieve that? Unibouw is a good employer, and as a financially sound family business we have the following offer:
An excellent salary, depending on your knowledge and experience.
An interesting bonus scheme.
A lease car, laptop and mobile telephone.
No less than 40 vacation days! Of these, you can schedule 20 of them as you wish (this applies to a full-time working week).
Who are we looking for?
Someone with a rounded education in building engineering.
You have at least 5 years of work experience in a comparable position and working environment. 
Someone with an energetic personality who wants to achieve the specified goals together with his team.
You are closely involved with your colleagues and know how to motivate and encourage people.
You can express yourself well and have powers of persuasion.
For you, the client is always number one.
Unibouw as an employer
Unibouw is a young construction organisation which has made a distinctive mark in the world of business accommodation over the years. Unibouw will take on any challenge.

As an organisation, we are growing fast and continually developing. That provides opportunities for everyone. Get stuck in an occupational rut is not an option with us. It may be that a new function is added because we are growing so fast. Or that your own function will change because the team gets bigger. Whether it's with the projects you work on or your personal development: with Unibouw you'll advance in great strides!

Are you keen to learn and continue your self-development? Then you're the one for us. Come and join our team!