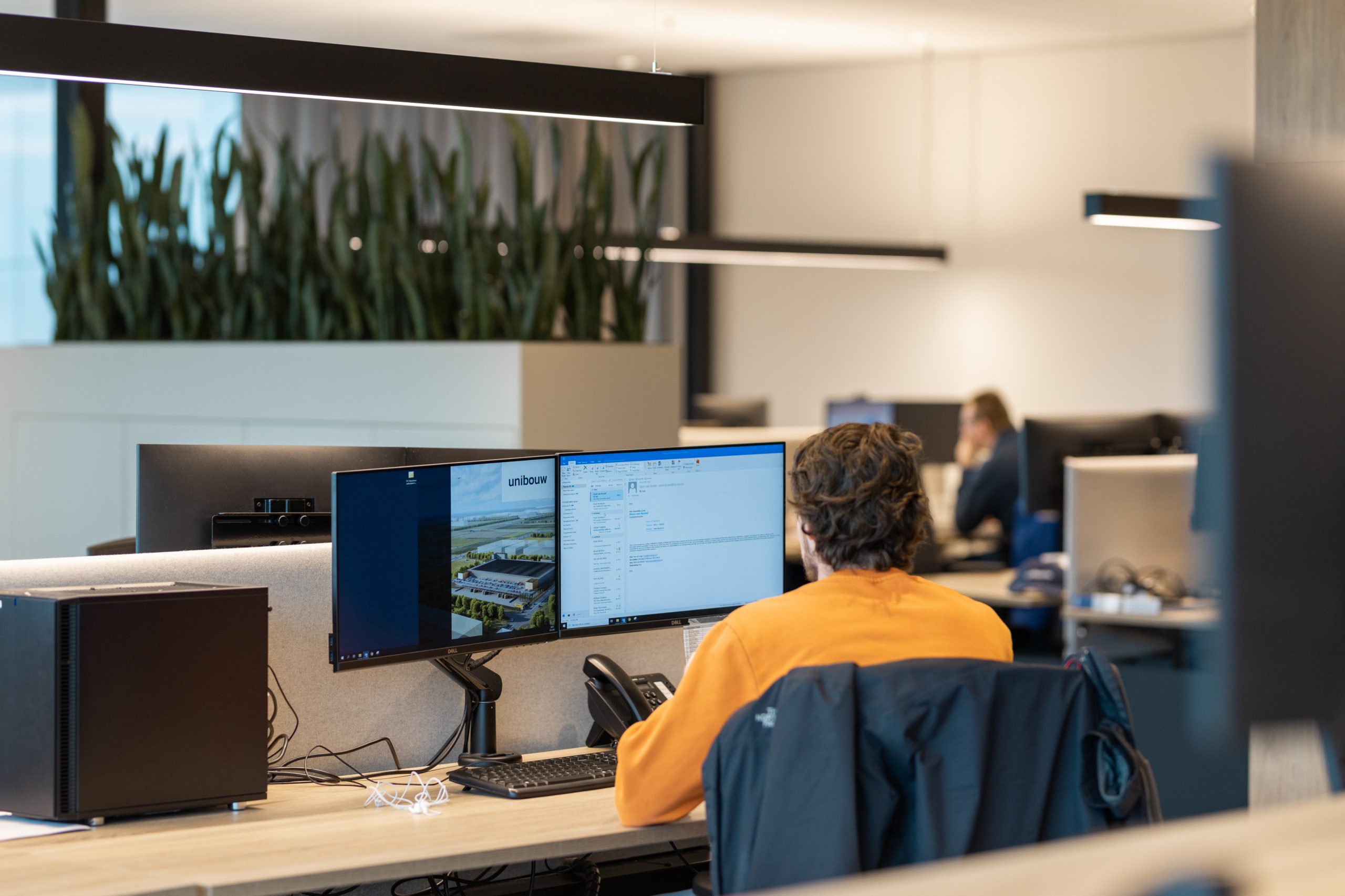 Building Engineering Intern
An internship with Unibouw is the best kick start for your career. Are you a go-getter with talent and an interest in an internship or final year place with Unibouw? Choose the field you are interested in learning about, and show what you are capable of. We will contact you quickly after receiving your application!

Are you a third-year Building Engineering student looking for an internship? Are you attracted by the prospect of working with our specialised colleagues and acquiring experience with BIM/Revit? The read on!
Become a BIM Expert in 20 weeks
As an intern with Unibouw, you'll be a BIM Expert in 20 weeks. You already make a good start with our FREE Revit training. From day 1, you work on real projects and form part of our team.
The atmosphere is very good; the colleagues have an average age of 28, so they are still well aware of what you have to do at college. This ensures that they are able to correctly guide and support you.
What will you learn?
– Working with Revit.
– Free Revit training.
– Taking part in BIM projects.
– Drawing up BIM models.
– Attending meetings and BIM sessions.
Learn from the pro's!
Finally put the theory into practice: you're looking forward to it, and so are we. As an intern foreman /work planner, you are very close to the project, literally and figuratively. During tour internship, you will be part of a challenging project in which hyper-modern business premises have to be realised. Ultimately, you will steer the activities yourself by showing responsibility. Your effort and ideas will determine the success of your internship!